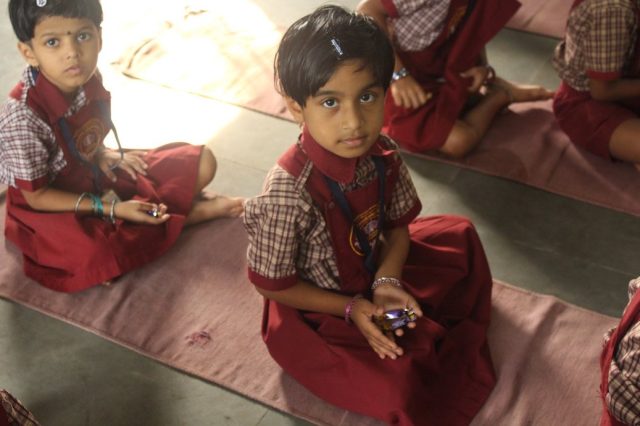 The Kotak Mahindra Bank has been in business for 17 years now. The bank has a wide reach with about 1,600 branches across the country. It also has a presence outside India in Singapore, London, the USA and the Middle East. The Bank has cemented its distinctive status through unique offerings and services, e.g. its industry-leading differentiated interest rate strategy on savings accounts; and India's first video-based KYC savings account that serves the twin purpose of convenience and contactless opening of an 811 account in a highly digitised post-COVID 'new normal'.
Kotak Mahindra Bank is conscious of the interdependencies between its economic activities and the ecosystem it operates in. Therefore, it has ensured that Environmental Social Governance (ESG) philosophy goes beyond a set of policies and practices and is an integral element of the culture of the bank.
The Bank's Corporate Social Responsibility (CSR) Programmes are largely long-term, implemented in focused geographies, are sustainable and scalable, and aligned with the United Nations Sustainable Development Goals (SDGs) and India's development priorities.
Over the years, the bank has increased its CSR expenditure. In FY 2019-20, the firm spent 85.20 crores for its CSR initiatives which was 133% higher than the spend of 36.55 crores in FY 2018-19, which in turn was 38.45% higher than 26.40 crores spent in FY 2017-18.
1. Kotak Mahindra Bank CSR
Kotak Mahindra Bank believes in positively contributing to the economic, environmental and social well-being of communities through Corporate Social Responsibility (CSR) agenda. Its mission is to create a lasting value for communities by promoting and supporting education and other interventions for the underprivileged, encouraging employee volunteering, and supporting Non-Governmental Organizations (NGOs) and other institutions with financial and other resources to collectively deliver community initiatives.
The Bank identifies suitable NGOs partners to carry out these programmes. It focuses on implementing programmes that are sustainable, scalable and can be implemented across various locations with measurable and sustainable impacts amongst the community. Most of the Bank's CSR programmes undertaken are in the area of Education and Livelihood, Healthcare, Promoting Sports, Relief and Rehabilitation and Reducing Inequalities Faced by Socially and Economically Backward Groups. The Bank does not consider "administrative overheads" as part of its CSR Expenditure.
2. CSR Policy
Kotak Mahindra Bank has established a Board-level Corporate Social Responsibility Committee which is responsible for monitoring, reviewing and approving CSR initiatives and expenditure. The Committee makes recommendations to the Board on CSR policy and related matters. As per the CSR policy, Kotak Mahindra Bank, at all times, is committed to:
Engage with communities to understand their material expectations and concerns, and will consider these material expectations and concerns to design its CSR agenda.
Implement, monitor, review and evaluate CSR initiatives to achieve the desired outcomes in a transparent manner.
Undertake projects in the areas of promoting education, enhancing vocational skills and livelihood, promoting preventive healthcare and sanitation, reducing inequalities faced by socially and economically backward groups, sustainable…


Read More:Kotak Mahindra Bank CSR Report: Empowering Indians through Education