Easily in the top tier family-run Indian businesses, the Bajaj Group has a diverse footprint. The group has made its mark in the steel, finance, insurance, white goods and automobile sectors.
1. About the company
The popular "Hamara Bajaj" slogan has given way to "World's Favourite Indian" for the group's flagship company Bajaj Auto but Indian consumers will always have a special place for the former. Not only is Bajaj Auto is the world's 4
th
largest maker of 2 & 3 wheelers, it has democratised motorcycle racing in India and introduced the first Quadricycle to the Indian market.
1.1 Legacy
The Bajaj Group has pre-independence roots, having been founded in the year 1926 by entrepreneur- philanthropist Jamnalal Bajaj when the struggle for freedom from the British Raj was at its height. Although Jamnalal Bajaj was a businessman, he had a strong moral compass and was devoted to the freedom struggle. He participated in various activities in step with the great leaders of our nation. In fact, he was so close to Gandhiji that the Mahatma took him under his wing and adopted him as his own. Bajaj's close involvement with Mahatma Gandhi trickled down to the company's values and penchant for corporate social responsibility. Long before CSR became mandatory, Bajaj Auto and the other companies in the group have been engaged in social welfare and Nation Building.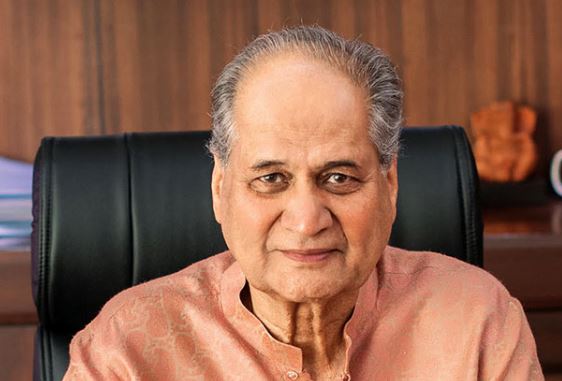 Kamalnayan Bajaj's elder son, Rahul Bajaj currently heads the Bajaj Group. After Ramkrishna Bajaj's (younger son of Jamnalal Bajaj) passing away in 1994, Rahul has guided the CSR initiatives of the Bajaj Group and its Trusts; and increased the scope of their activities. Under his leadership, the group has gained its leadership position in industry and remained true to the social vision of its founders. The industrialist was conferred the Padma Bhushan by the Government in 2001.
2. Bajaj Auto CSR
Bajaj Auto CSR takes into account all the stakeholders in its programmes. Care of human and environmental rights while being ethical is of prime importance for Bajaj Auto corporate social responsibility. Growth with Mother Nature's blessings is a motto that runs through the welfare activities. NGOs and charitable agencies act as implementing partners for the initiatives. Apart from the non-profit sector, the local authorities and civil society groups are roped in where required. Activities are concentrated in the areas where the BAL (Bajaj Auto Limited) has a presence either through offices or factories. The company made it to our list of the

top 100 in India

for corporate social responsibility.    
2.1 CSR spend
Bajaj Auto CSR activities contribute to nation building through empowering and upskilling. "Investment in resource creation" is another catchphrase for corporate citizenship here. This implies benefitting future generations through long-term projects. As you can see in the graph below, the actual spend has been increasing year-on-year, but it matches the prescribed amount almost exactly, never going much higher.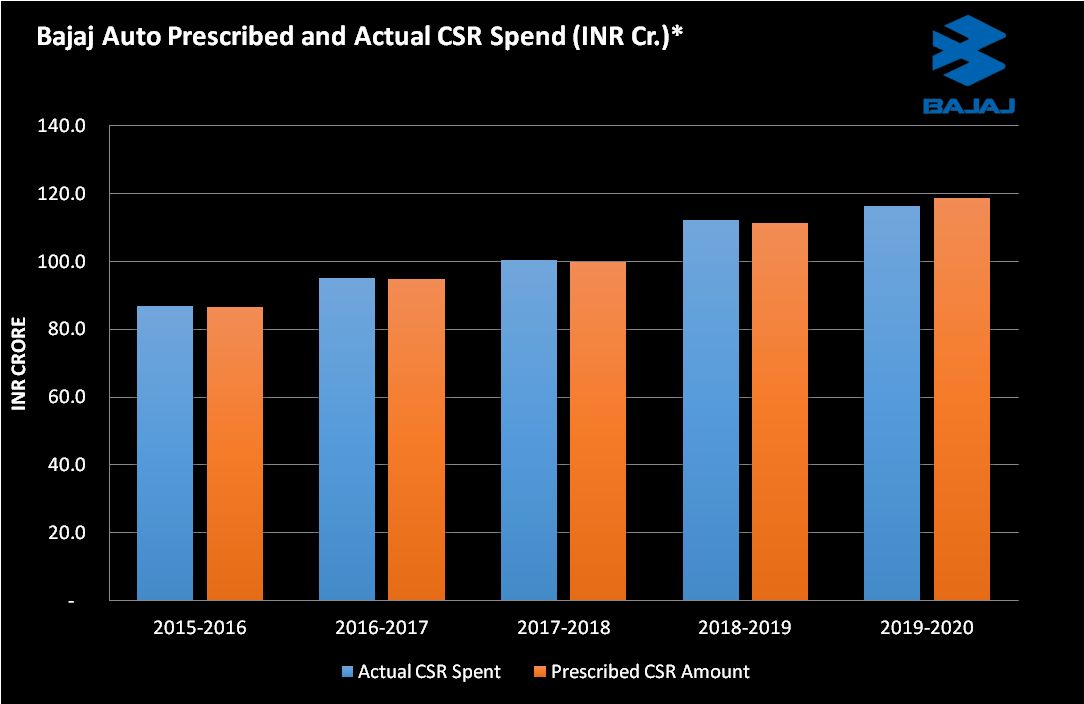 For example, while the prescribed amount for 2015-16 was Rs. 86.46 crores, the actual spend was a close Rs. 86.72 crores. In fact, the company failed to meet the…


Read More:The Complete Bajaj Auto CSR Report